What is Yammer, and Why do we need to consider Yammer?
People are searching about what is Yammer and its benefits. For the last some years, a common denominator among all organizations or businesses was the difficulties they encountered with technology, specifically social media. No company finds out which technology is most suitable for business growth. Almost all companies use Office 365 and make it the priority, but they are not aware of one more alternative, Yammer. Yammer is a tremendous medium for both casual and formal enterprise-level collaboration. It's a fantastic approach to foster teamwork and bring people together. So let's explore the Yammer concept deeply.
What is Yammer?
Yammer is an Enterprise Social Network (ESN). Additionally, it is a component of the Office 365 subscription and was created with enterprise interaction in consideration. It provides connectivity with individuals in or out of business in the Facebook style.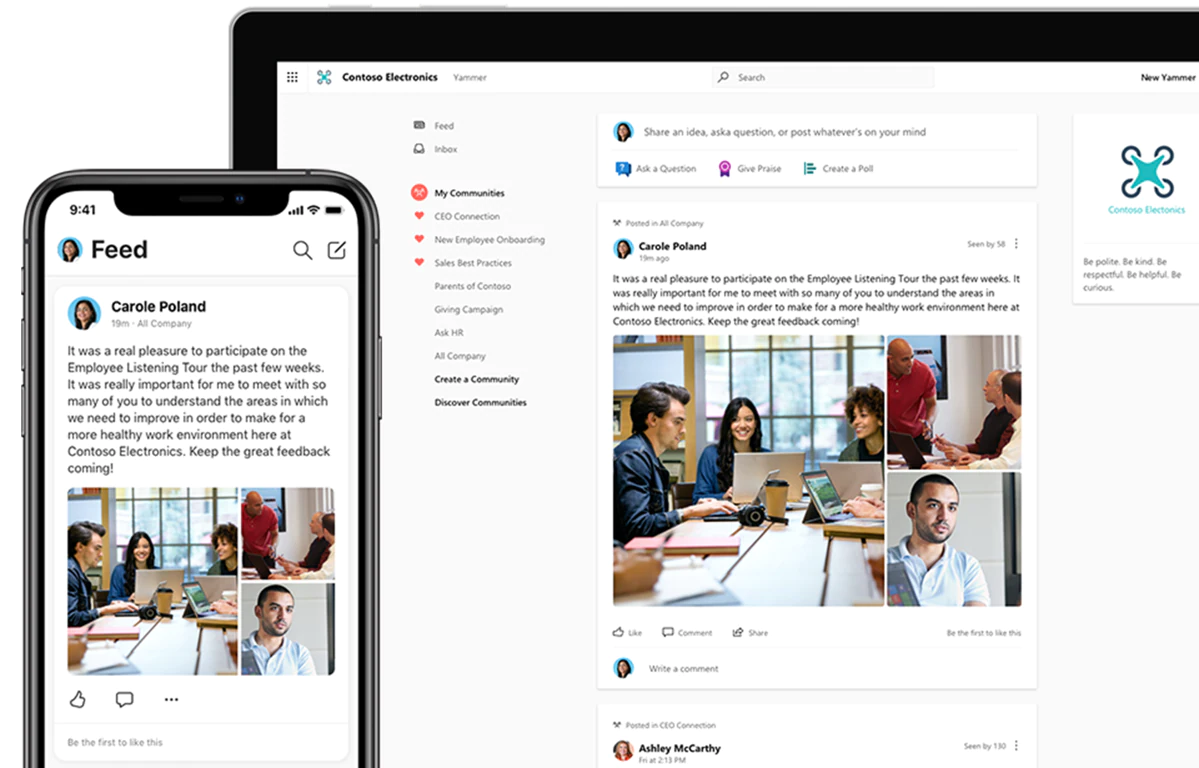 The establishment of Yammer was by a company named Geni. The unique social networking service (Yammer) aims to help staff interact and communicate within their firm. However, do you know about Microsoft and Yammer Acquisitions? If not, then let's see. I think it clears out the doubts about what is Yammer.
In 2012, after gaining fame, Yammer was acquired by Microsoft. 85% of Fortune 500 organizations worldwide are now using the new software, which Microsoft included in their Office 365 suite in 2014. Moreover, we can compare Yammer with Facebook in the business sphere. Now, the question arises why Yammer?
Why Do Companies Need to Consider Yammer?
As mentioned above, Yammer is a platform for teamwork, or, to put it more precisely, a corporate social network that allows participants to transparently and safely exchange knowledge and suggestions. Therefore, companies consider Office 365 Yammer because it is simple to set up and benefits the growth of the business. Furthermore, there are many reasons why firms employ this unique social networking service. So let's have a look.
Ways By Which Yammer Makes a Significant Contribution
With the employment of Yammer, your business can touch the heights of success. There are various benefits of Yammer, have a glance at some of them.
Yammer Allows Unofficial Staff Training
Yammers allow people to be updated about the niche business they never planned to know about. It makes learning possible for those who may be. Additionally, the capacity of Yammer is quickening the pace of information sharing.
Yammer Keeps Employees Motivated and Engaged
Yammer is casual enough for posting gifs and jokes and having fun and official enough to be ideal for the office. It's a fantastic approach for every office to interact with one another internally while letting other offices participate through comments and learn more about the work environment of their coworkers. Additionally, it may be configured so that you can work safely with clients, vendors, and sibling businesses.
Yammer Promotes Openness
The best advantage of using Yammer is that it is transparent and consists of open chat tools like Microsoft Teams and Yammer. These tools help to develop transparency in the business. Companies and department managers can create basic standards for accomplishments and updates that their departments supervise using Yammer.
Other Office 365 Applications
Yammer is now integrating applications and services. These applications are known as the Yammer app. Office 365 Groups and Outlook are integrated with Yammer, which is also integrated with several other Office 365 applications. Additionally, it has streamlined the Office 365 suite so that users won't ignore or miss essential updates.
Yammer Provides Venue for Internal Achievement
Teams can highlight ideas and successes from their departments using Yammer. It makes employees feel appreciated for their hard work while assisting departments in responding to and building on others' most recent accomplishments.
Yammer is Ideal for Interoffice Collaboration
Yammer is a platform where the management of an organization may openly and transparently give updates, requests for input, notifications, and more. Employees may comment, suggest alternatives, and pose questions more easily due to an interface that prioritizes file samples like images and papers.
Yammer Communities
Yammer is an underlying social system that offers businesses a quick way to communicate, share information, and involve everybody. You can communicate with coworkers and rivals from any location at any time by joining yammer communities and groups arranged by subject or purpose.
Yammer Communities have several updated advantages, including a fully functional Yammer web part that is now available in SharePoint, the incorporation of Yammer into the whole Office 365 strategic approach due to Native Mode, and the accessibility of Yammer through Microsoft Teams.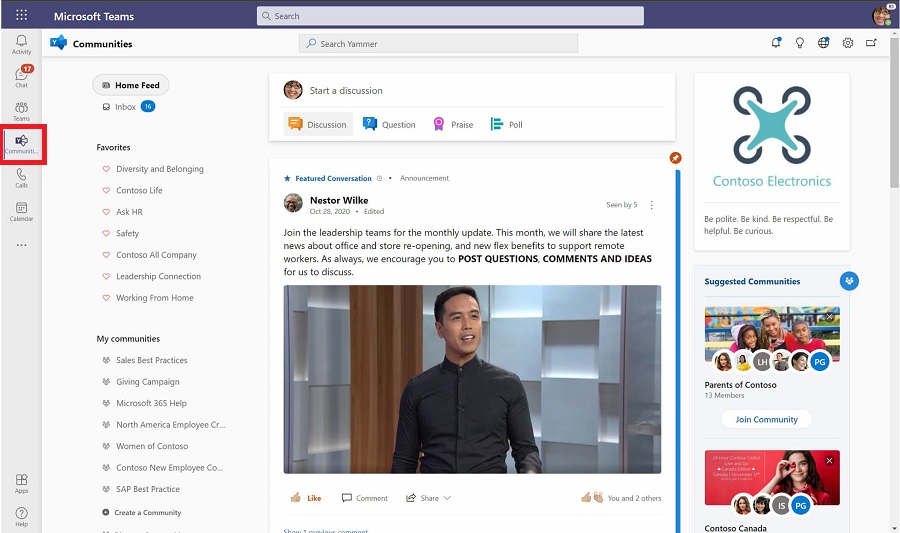 The Ending Note
After reading the article, the concepts of Yammer will be clear for all companies. This article clears all the doubts about Yammer, like What is Yammer, and why companies should consider Yammer. The essential thing about this unique social networking service is that Yammer Login is free for all users. Everyone can access it and carries the daily activities of business comfortably. Stay updated for more updates.
Also read: Microsoft 365 Plans and Pricing