Microsoft Office 365 Overview, Applications and their uses
Microsoft Office 365 (office 365) is a cloud-based productivity application. If you ask what programs are in Microsoft office 365, here are some examples: outlook, word, PowerPoint, One Drive, Teams, Excel, and more. While some applications are based on a subscription model, many are free such as Microsoft sway, skype and teams. In this blog, we will discuss all the applications and their uses, so read the information until the end; otherwise, you will miss the important concept.
There are different types of uses for all applications. These applications focus on saving productivity and time and quickly solving your problem. Microsoft Office 365 is used by millions of companies worldwide, with more than 14 lakh users only in the United States.
Next-Gen AI Copilot Integration in Microsoft 365
Microsoft introduced the new Microsoft 365 Copilot, next-generation AI. It uses large language models and your data in Microsoft 365 applications to increase work productivity and efficiency. You can provide it with natural prompts, like when is next meeting, and it will give you updates on the upcoming meeting. It can help you to be more creative and productive.
Microsoft Office 365 Plans and Pricing
There are various plans for personal, home, businesses and enterprises based on their needs and demands for a subscription model. The price range varies "Between" ($5 to $40) per monthly user. To read more about pricing, visit Microsoft 365 plans and pricing. Now let's take a look at the Microsoft application list.
Microsoft Office 365 Applications
Microsoft Access
In the Microsoft applications list, we will first discuss Microsoft Access. This application is used to store and secure your professional or office data. It also gives you many features like creating a data table, query form, etc.
Microsoft Bookings
The second application of Microsoft is Microsoft booking which Microsoft published in 2017. This application is an online customer scheduling tool. Suppose you operate an appointment-based business or profession like a lawyer, personal trainer or government service. Then this application is relevant to you.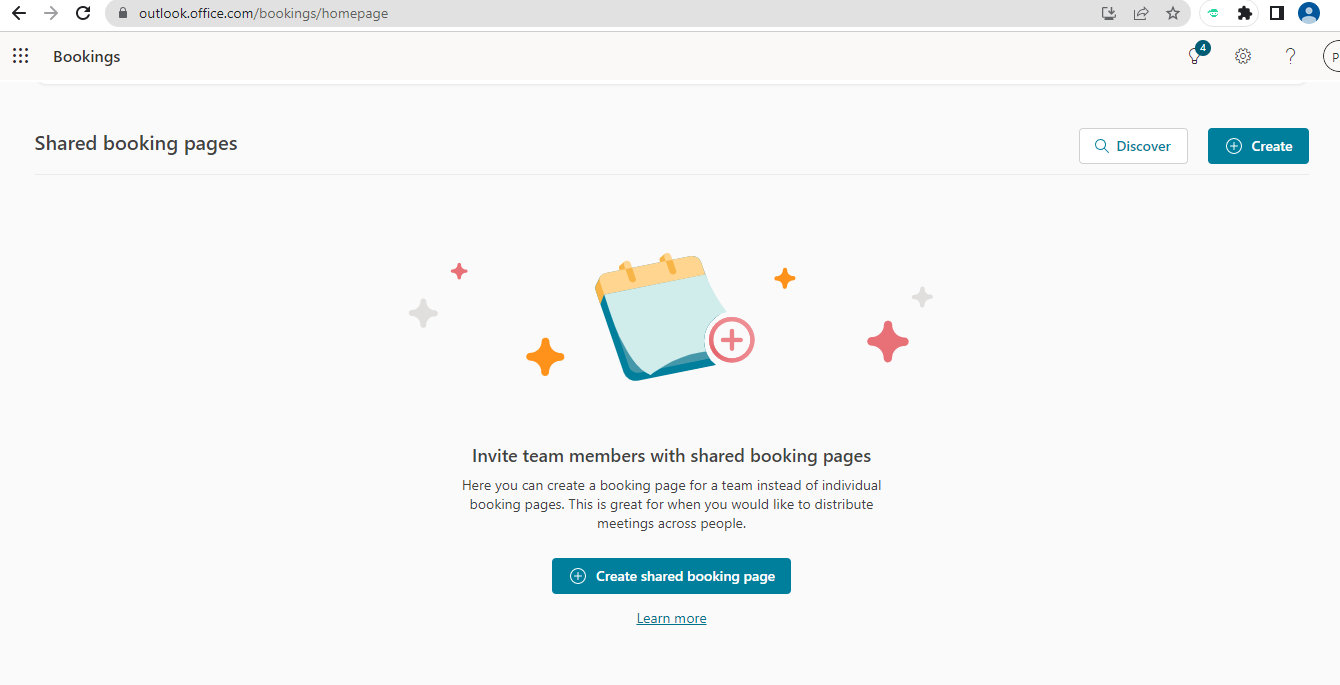 Microsoft Calendar
Let's talk about the third application in the Microsoft application list. It is called Microsoft calendar, which Microsoft made for Microsoft Windows, but later on, it became available for apple's iCloud as iCalendar. This application is used for scheduled meetings, daily professional Work, or routine tasks.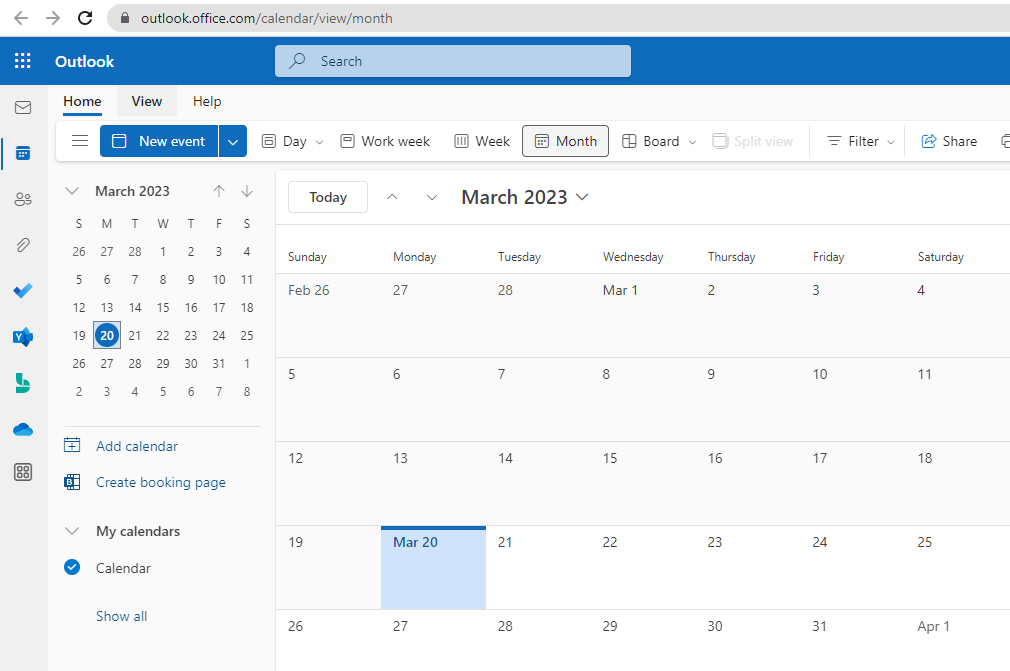 Microsoft Delve
Microsoft Delve is one of the most popular applications in the Microsoft suite. Let's talk about it.
This application is used to access the recent documents you worked on, recent emails, or file attachments your staff and others sent you. You have permission to see it at one point and don't need to shift into SharePoint or one point to access the file.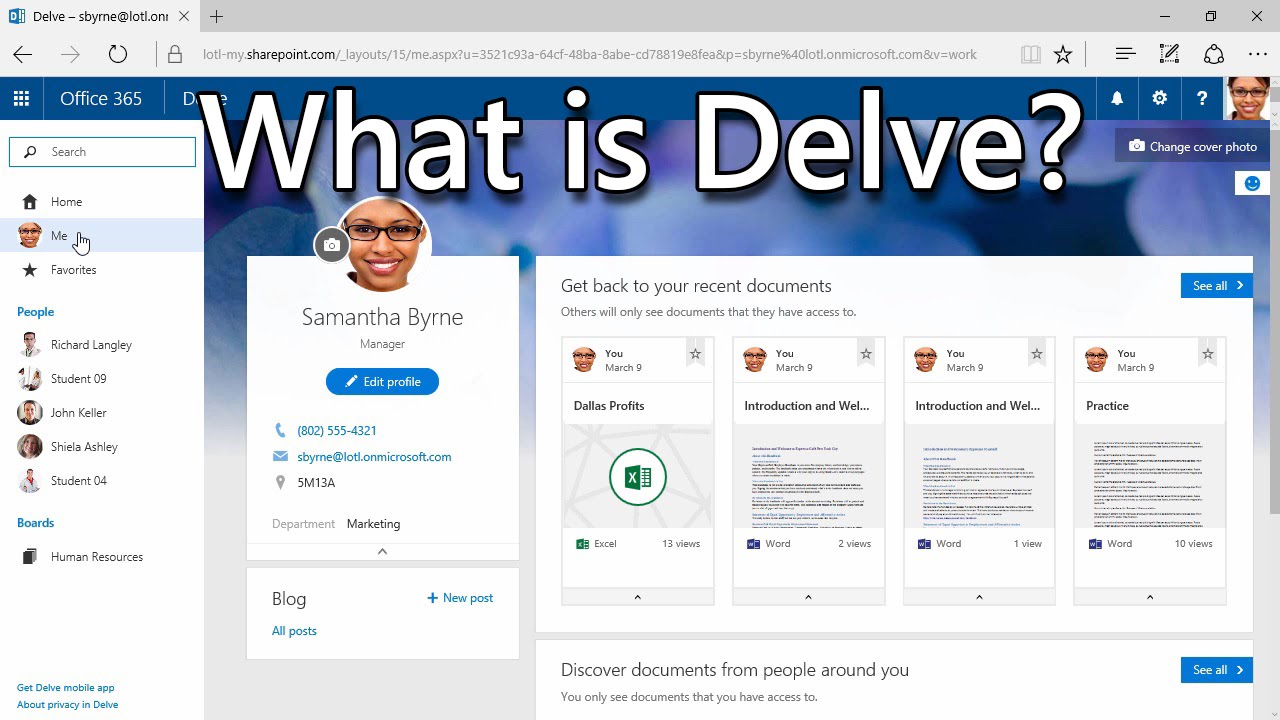 Microsoft Dynamics
Microsoft Dynamics is one of the intelligent business programs in Microsoft office. This application is primarily used for CRM (Customer Relationship Management), and ERP (Enterprise Resource Planning) for business and industry needs. These include human resources management, financial planning, customer insights, and product insights. And this application helps you make smarter decisions and gives you better insights into your business.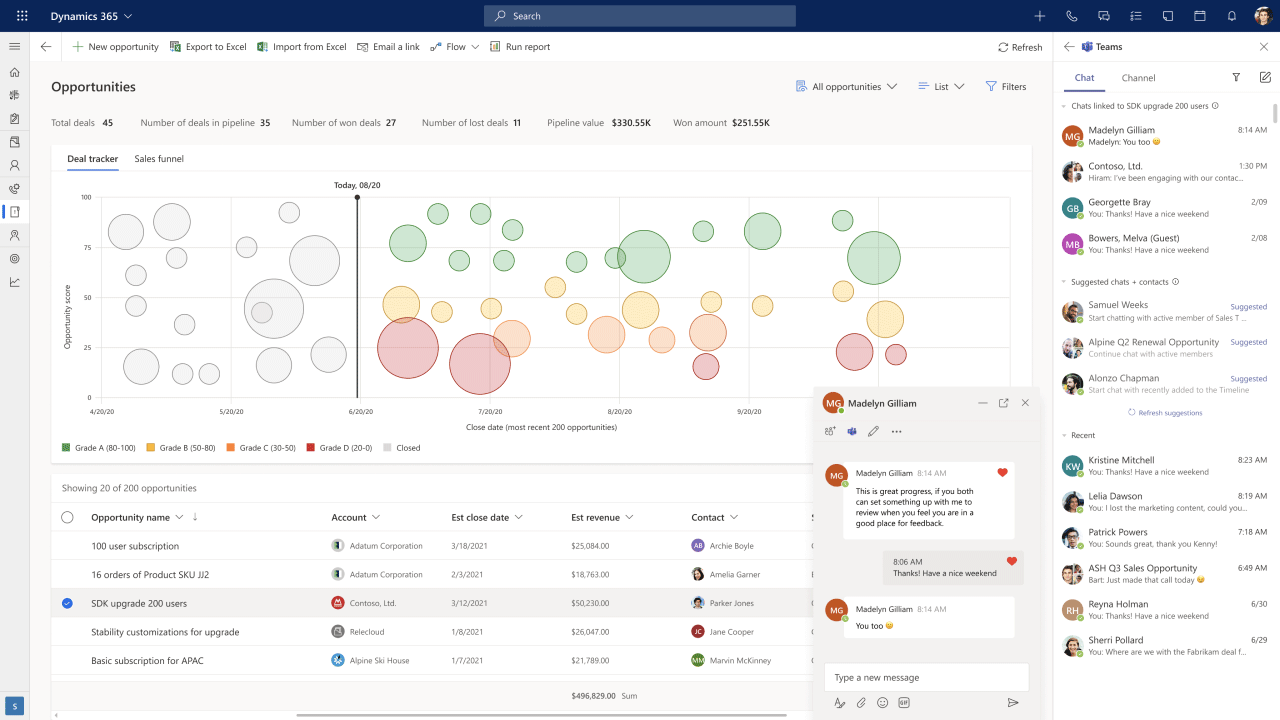 Microsoft Excel
It is the most commonly used and demandable application in the Microsoft programs list, released in 1987. This tool is used by many individuals, business owners, teachers, students, industries and project managers for various purposes. It can perform various functions like calculations and produce charts and graphs. Microsoft also provides programming through Microsoft visual basic for applications. To code and automate data. It's easy to handle the interface of this application.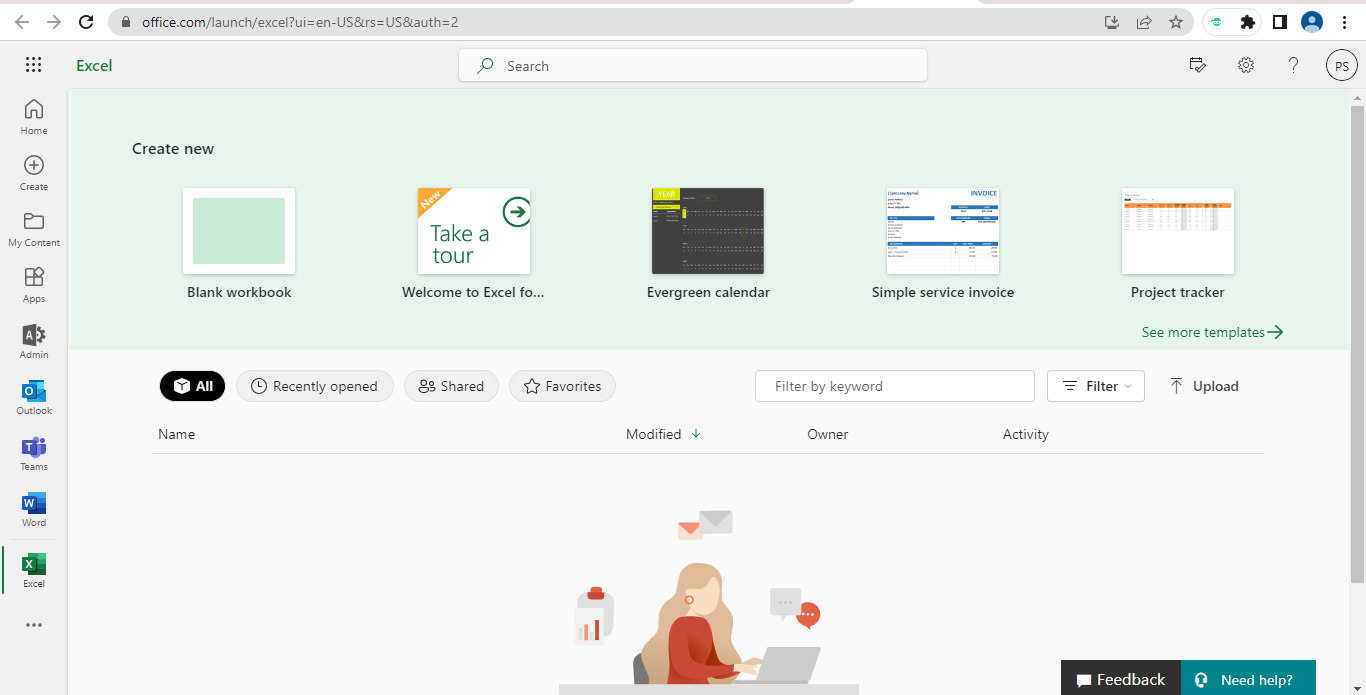 Features and benefits of Microsoft Excel
Easy to recover data
More secure & convenient
Store data in one place
Neat & Clean visibility of data
Microsoft Forms
Microsoft forms are one of the web-based application in the Microsoft apps list. It gives freedom to create forms to collect data, create pools, ask questionnaires and collect user feedback. This application is used by almost all industries, such as education, business owners, digital creators, etc.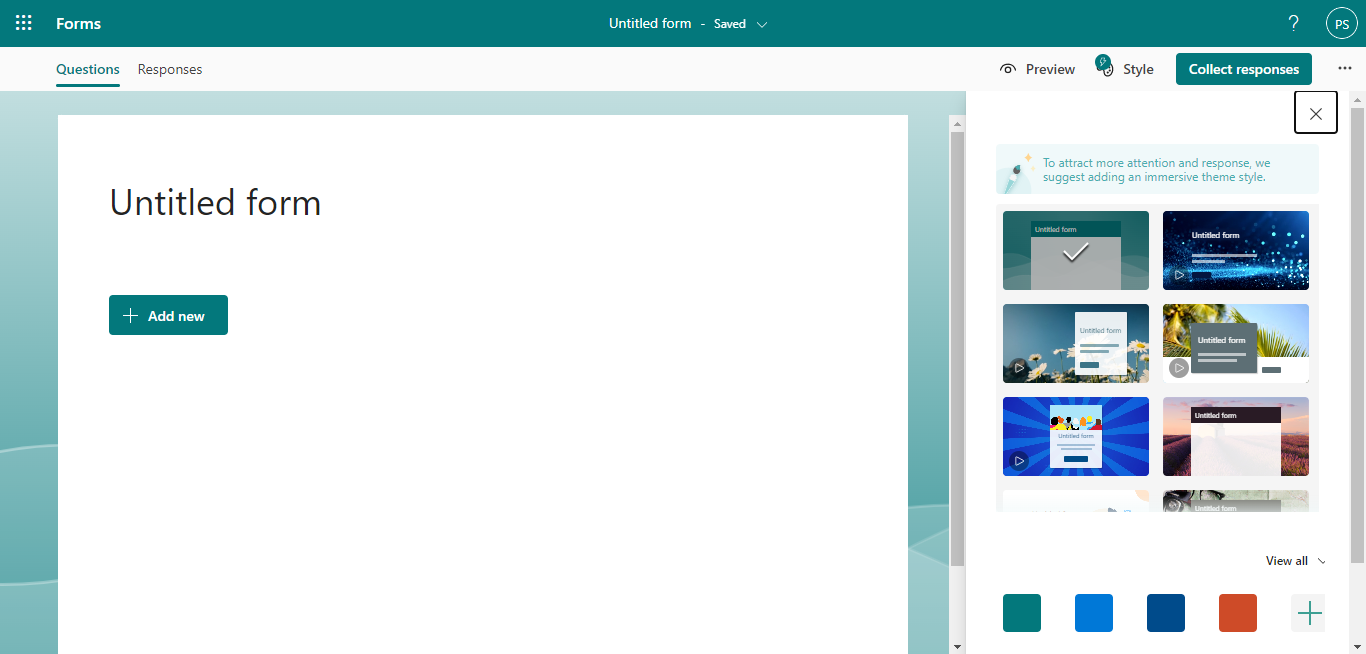 Microsoft OneDrive
Microsoft One Drive is one of the secure cloud-based applications of Microsoft. With Microsoft 365, you can automatically access Microsoft One Drive with 1TB of storage. This application can be used as your personal cloud storage; you can access it anywhere, such as on your desktop, mobile, other laptops, etc. While sharing files with others can be possible, you don't collaborate. OneDrive is easy to store files and data, which you can use as a storage service and extremely helpful while traveling.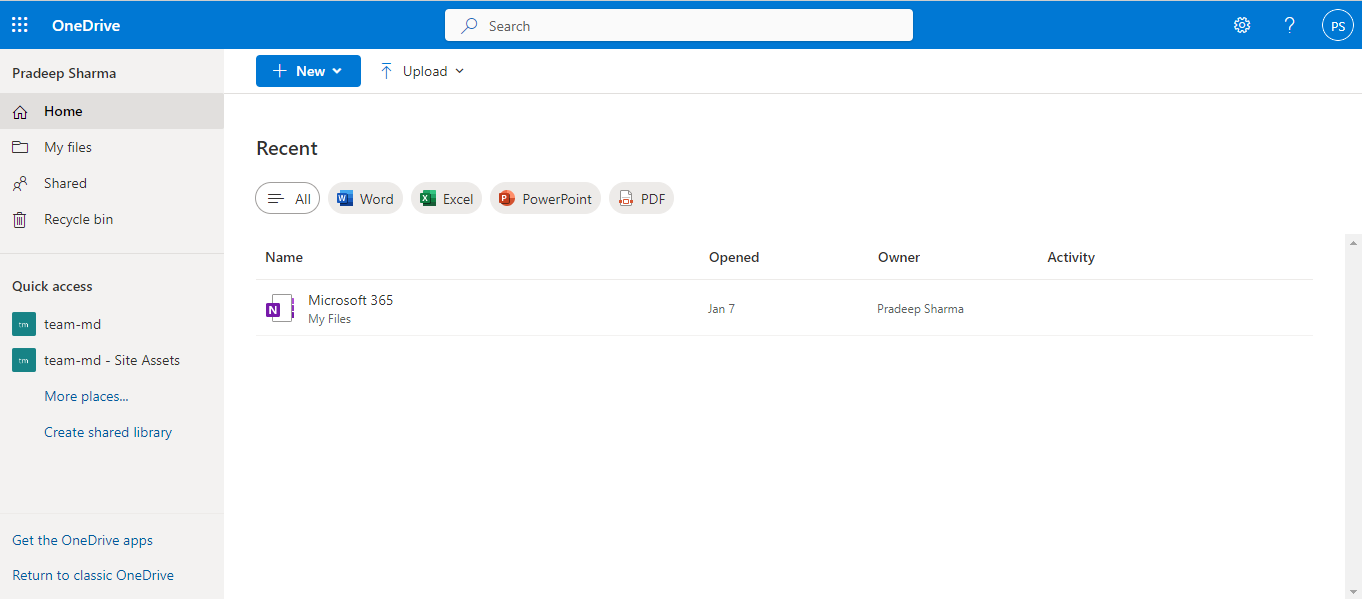 Microsoft OneNote
OneNote is a diversified application of Microsoft suite programs and is used by different categories of users such as businesses, organizations, students, teachers, etc. OneNote stores your notes, plans, ideas and thoughts in one place. You can use it to create sections, pages, and sub-pages just like your traditional notebook, with external digital features such as recording voice, using different colors, and embedding links, images, and audio and video clips. You can use it on your desktop, laptop, and mobile app available on android, IOS, and Windows.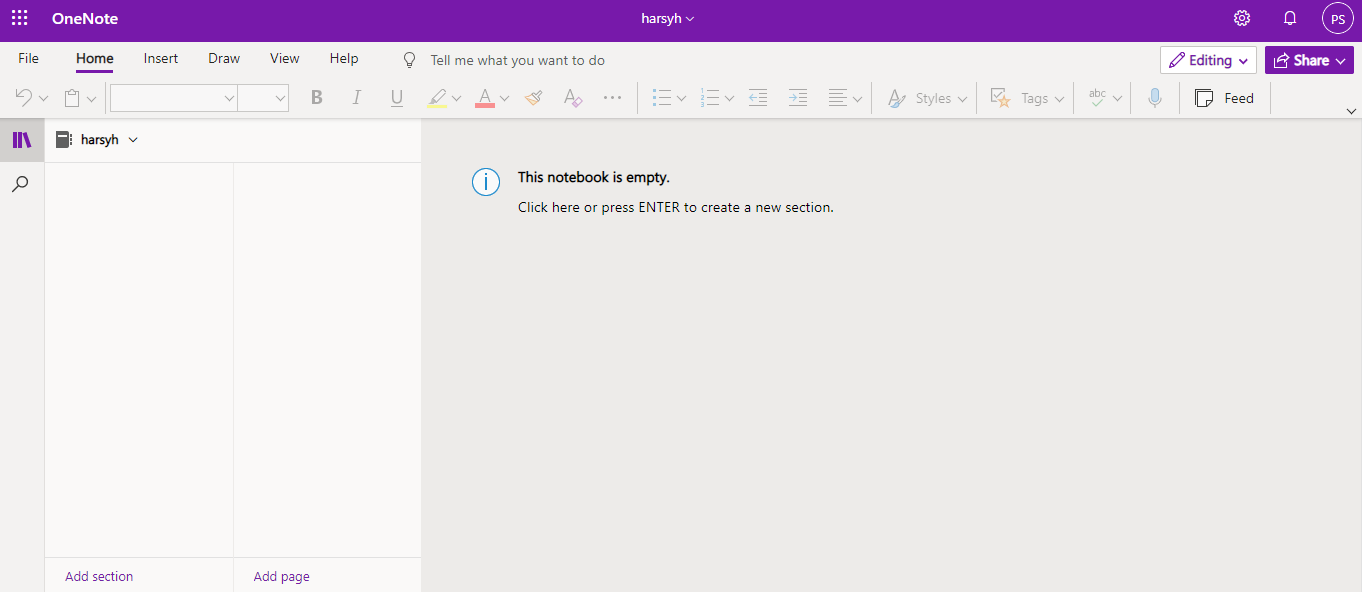 Microsoft Outlook
Outlook is one of the most important standalone and popular email client applications in Microsoft Office 365. It is available on both Windows and IOS. It is a feature-rich application to organize your email; you can click here for more information about outlook.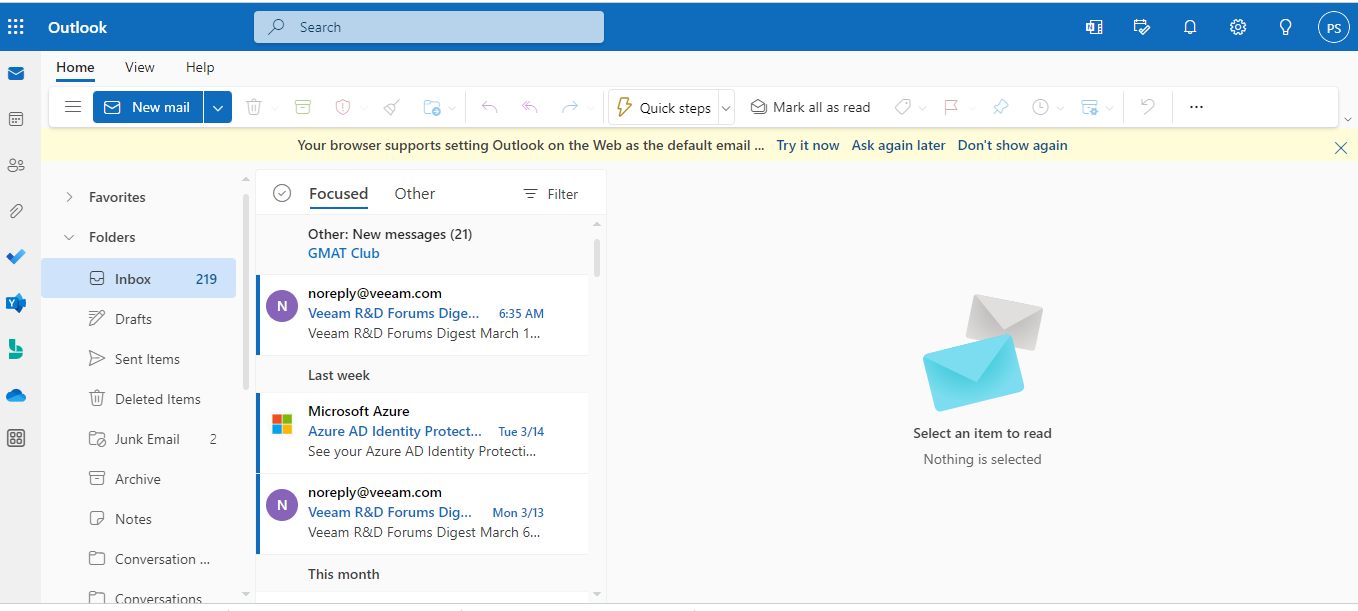 Microsoft PowerPoint
PowerPoint is a popular tool of 365 apps. It is mostly used by Teachers, trainers, business professionals and digital creators. Industries have used this application for making presentations and assignments and are widely used in many other business communication situations.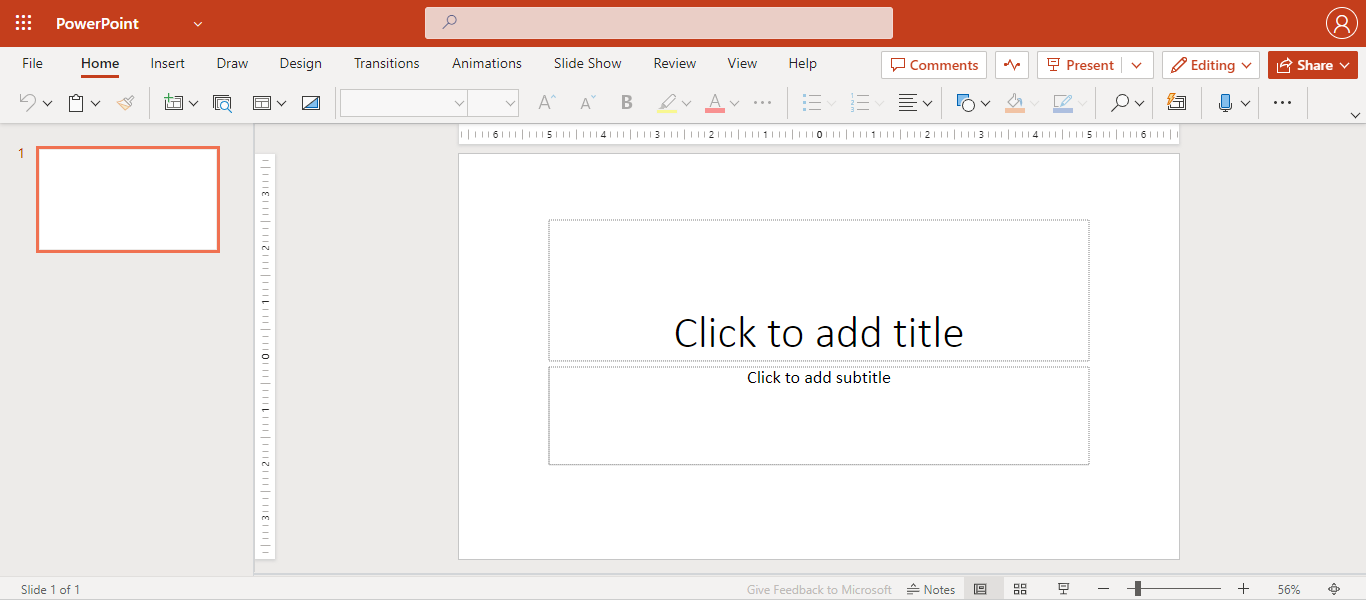 Features & Benefits of Microsoft PowerPoint
Provide flexibility in Work
You can use images, audio and videos to create a great visual effect.
It is a collaborative solution
Export your file in different formats.
It is accessible to all categories of people, such as digital creators, students, business owners, teachers, etc.
Microsoft Word
Microsoft made Microsoft Word in 1983. It is one of the oldest applications of Microsoft. With time Microsoft continuously improved its interface and capabilities to give a great experience to the user. Use Microsoft Word to create resumes, documents, business letters, business cards and by government officials.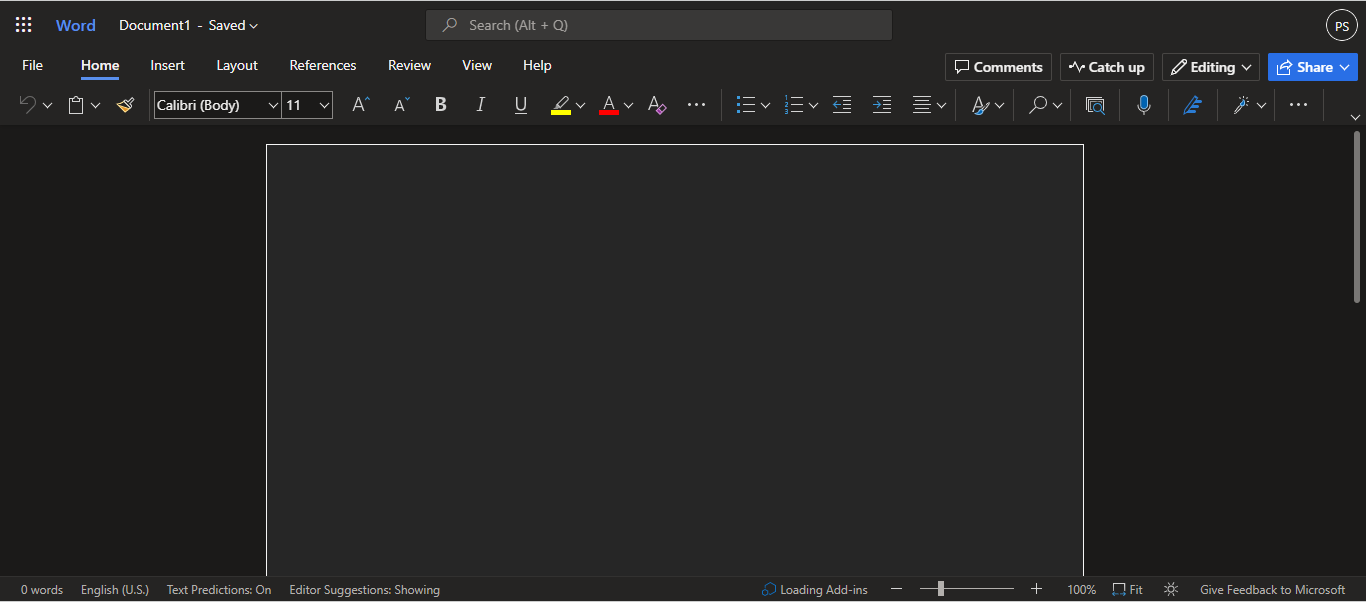 Features & benefits of Microsoft Word
The ability to easily add a table of content.
Modify header & footer
Add colorized data tables & charts
You can use different fonts.
It can provide you with Spell check for your document
These are some major features of Microsoft Word.
Microsoft To-Do
Microsoft To-Do helps you to organize your daily tasks. It's the digital planner of your daily routine. It is also integrated with outlook tasks, making it easy to manage them in one place.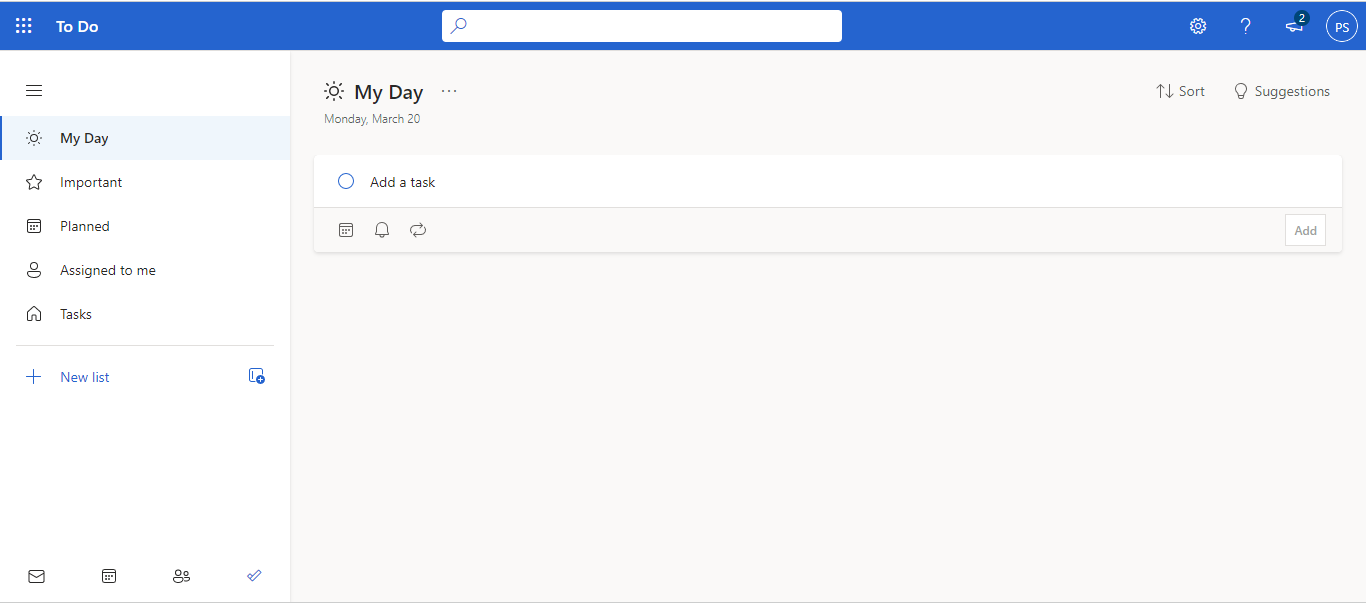 Microsoft Teams
Microsoft teams is a professional tool used by many organizations, business owners and Digital creators. It supports the instant message, audio calls, video conferencing and instant collaborations.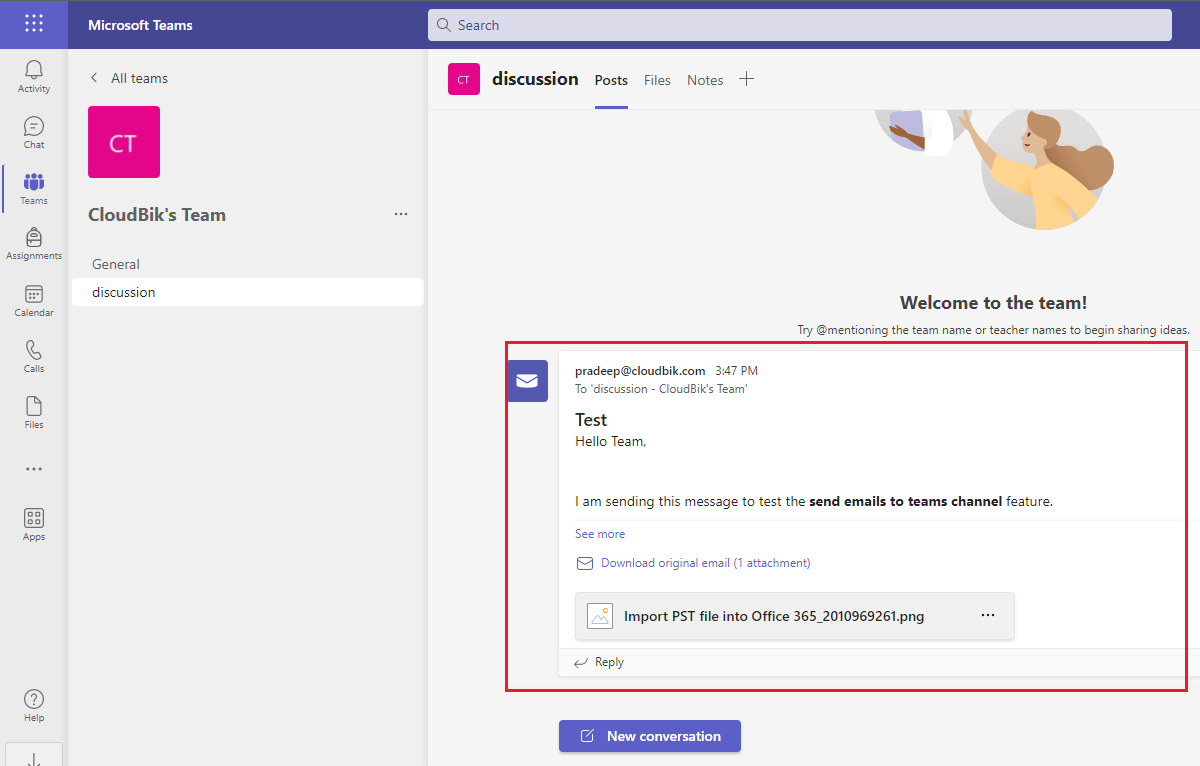 Features & benefits of Microsoft Teams
Ability to host meetings and training sessions.
You can record your meetings and share your screen with others.
Freedom to create teams and channels.
During the pandemic Covid19, Microsoft Teams usage grew to 44 million daily active users. In March 2020, it was one of the most used applications in the market.
Microsoft Skype
Skype is similar to Microsoft Teams. It is also a communication tool for chats, making video, audio, and group calls. It will retire Skype of business in July 31, 2021. So, now you have an option and sufficient time to explore, learn Microsoft Teams and shift on it.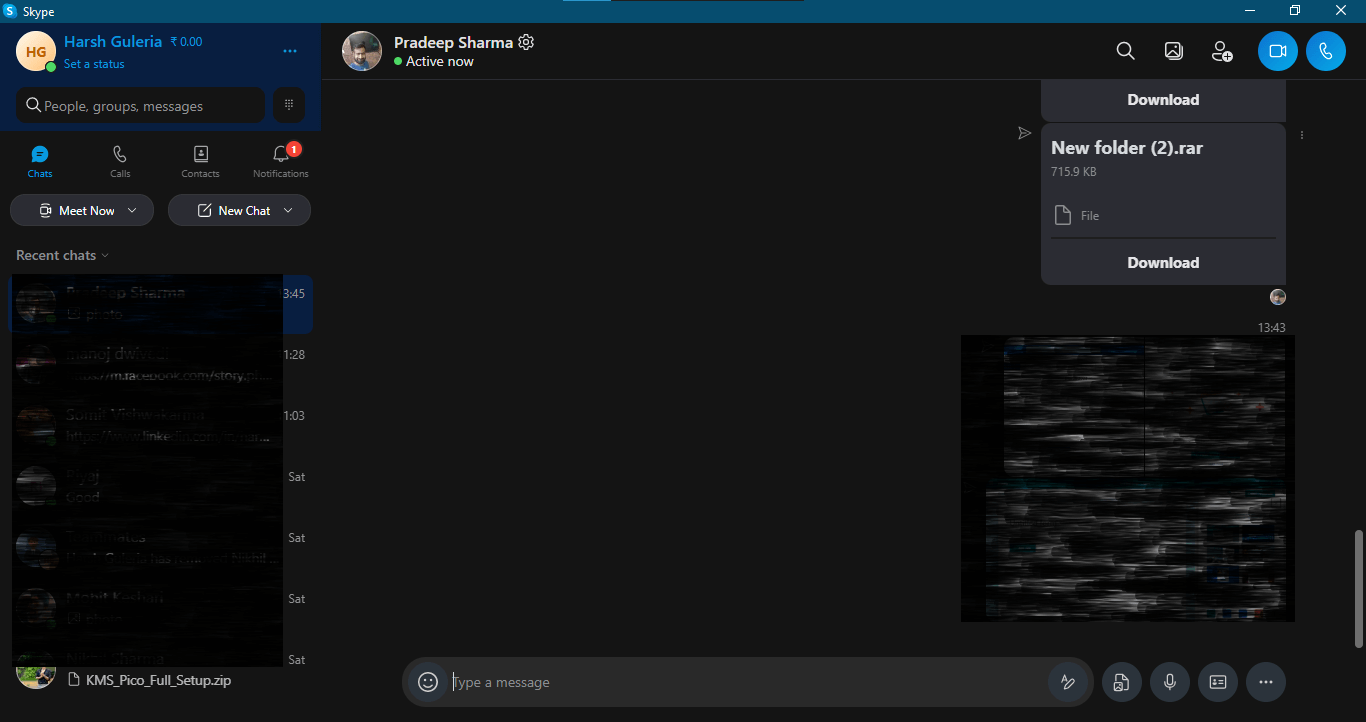 Conclusion
This article explains almost all the applications and benefits of Microsoft Office 365. Microsoft 365 is most popular cloud productivity suite providing collaboration tools and multiple advanced applications. If you find this blog helpful, then please comment and share your feedback.