Microsoft Announced Syntex Backup Service for Microsoft 365
Microsoft strives to foster a culture that is frequently changing and evolving and a growth mentality that enables us to learn from both the employees and clients. Microsoft always emerges with new updates and launches that enhance user experience and lessens the difficulties or complexities faced by users. And now, Microsoft is here with one more facility related to backup under Microsoft Syntex as Syntex Backup Service.
Microsoft 365 backup is a challenging topic. For some workloads, backup is intricate, and restoration is unfeasible due to the lack of appropriate APIs. That's why Microsoft has launched Microsoft Syntex Backup Service. Additionally, Syntex offers backup and restore capabilities for a variety of M365 workloads, including SharePoint, Outlook, and OneDrive. Let's discover the evolution of the new Syntex feature.
What is Microsoft Syntex?
Microsoft Syntex is a Content AI component that allows cooperation and efficiency at scale by helping users comprehend, compile, discover, and reuse content. The new Syntex features enable users to handle new or fresh documents, images, and content stored in the library.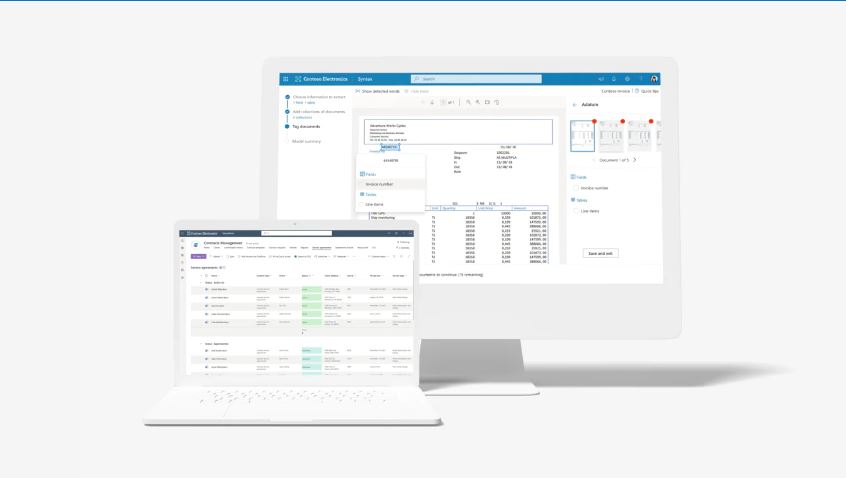 Moreover, Microsoft Syntex offers users 11 fundamental features and support over 300 distinct forms of information. There are various tools that help to improve the content and make it simpler for consumers to comprehend and organize data. Users can create documents with different themes and information using the content assembling tool. Let's discover the evolution of the Syntex Feature.
Evolution of Microsoft Syntex
As we all know, two years back, Microsoft launched SharePoint Syntex to expand the services already provided by SharePoint. This tool uses AI to automate the collection and variety of data from records. The platform has now been expanded to include Microsoft Syntex, a selection of new tools and functions, including file tagging and data extraction.
Moreover, Syntex provides users to scan, index, and categorize documents, no matter the documents are in digital or printed form. It makes the record accessible and usable in Microsoft 365 applications. Furthermore, it manages the content lifespan with safety, preservation settings, and backup services.
Microsoft launched different features at Ignite 2022. The features include:
Document Summarization with Microsoft Syntex
eSignature
Document annotation
Microsoft Syntex Search
Document Transalation
Syntex Archiving
Content Assembly
Syntex Backup Service
Image Tagging
Among all these features, the main focus of this article is the Backup feature. Let's learn more about the Microsoft 365 Backup feature.
Microsoft's Entry to Backup Business: Syntex Backup Service
Microsoft's entry into backup and restoration for Microsoft 365 services comes in the form of a brand-new service offered as a component of their Syntex content management system. Let's dig into the Syntex Backup Service.
At Ignite event, Microsoft claimed that Syntex backup service could assist, regardless of whether you require malware protection or saved file copies from a specific period. It keeps your cloud in good shape across Syntex, SharePoint, OneDrive, and Exchange, allowing you to easily access data from the previous quarter, month, or decade while preserving a convenient backup saved in the Microsoft Cloud. Omar Shahine, Corporate VP for OneDrive and SharePoint, explains their objectives in the Microsoft Mechanics event, which provides more information. He stated that,
"What I got from the session is that Microsoft plans to introduce pay-as-you-go backup or PAYG backup and restore for Exchange Online, SharePoint Online, and OneDrive for Business."
He further stated that users would use an Azure subscription to pay for the services used for their backup and restoration operations. More information will become accessible after Microsoft releases the backup and restore feature for public preview. Now let's see the benefits of using the Syntex backup service.
Benefits of Microsoft Syntex Backup Service
Lower Prices
Microsoft's network infrastructure operations should experience reduced expenses due to the economics of scale. It depends on Microsoft whether to charge fairly.
Management of Data
Microsoft can modify the behaviour of its apps, in contrast to third-party solutions, to improve the performance of its backup and restore technologies. In the case of customers that fail to implement retention regulations, Microsoft may decide to keep SharePoint and OneDrive documents.
Data Structures and API Control
Microsoft is familiar with the data structures and manages the APIs used to access the information for backup and restoration. So, they ought to be able to ensure complete accuracy when it comes to data restoration.
Data Centres
Microsoft data centers house Exchange Online Backup, Sharepoint Online Backup, and OneDrive for Business Backup. It should be considerably quicker to create backup copies of that information than to send it to a third-party data center over the internet.
Summing Up
In this article, we've learned about the Microsoft announcements at Ignite 2022, current services or features launched by Microsoft, and some upcoming features too. The primary goal of this post is to highlight the Backup and Restoration services introduced as syntax backup service. Stay tuned for more information related to Microsoft and other platforms.
Read More: How to Get 1TB Free Google Drive? Free 1TB Drive Storage?